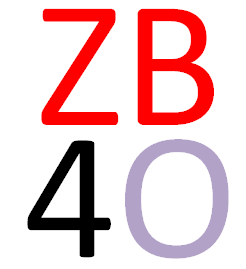 Recent Activity


News
11 Oct 2012: Telecom Italia joined ZB4O by contributing with an implementationof the ZGD vote results
27 Jul 2012: Goodday joined ZB4O by contributing with their IEEE 11073 Java implementation vote results

6 Jun 2012: The device catalog tested with the ZB4O project
2 Feb 2012: Vote your preferred features
01 January 2012: The RXTX bundle for 64 bit driver is now

ready
29 Jul 2011:HOWLab joined ZB4O by contributing with their Ember based implementation vote results.
04 July 2011: CC2530 SoC driver is avaialable

03 February 2011: The first release 0.1.0 of the project is

available

now
21 December 2010: AALOA GB approved the incubation of the ZB4O project proposal, vote results
What is it?
ZB4O is a set of OSGi bundles to integrate ZigBee networks with the OSGi Service Platforms.
The bundles include:
drivers to access ZigBee USB dongles
implementation of the ZigBee Cluster Library specification
implementation of ZigBee Profiles (e.g. Home Automation profile)
tools for interacting with ZigBee device
and more...
Getting Started
Documentation
We are using Redmine, you find here the wiki, issue tracking, roadmap, ....